Open House at Restaurant Werdguet
February 27, from 19.00 h - Non members are welcome!
This is your opportunity to socialise in English with other English speaking people. The evening is very informal.
You may order a meal, have just a drink or dessert. We gather for a few hours of interesting conversation.
For further information contact Kathy at 044 554 94 48.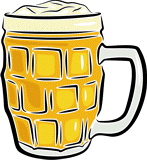 Location/ address: Restaurant Werdguet, Morgartenstrasse 30, 8004 Zurich.
The restaurant Werdguet can be difficult to find. Those coming for the first time are recommended to take tram 9 or 14 to Bahnhof Wiedikon. Cross the street so that you are on the opposite side to the Wiedikon station entrance. Then walk back down Birmensdorferstrasse towards Stauffacher until you see Morgartenstrasse on the right hand side. Walk down Morgartenstrasse and you will see the restaurant Werdguet on the left hand side at the first corner.