Visit to the Water Safety Police Zuri

ch
May 11, 18.40 h (Thursday) Register
Can you imagine what it would be like to have a big lake with boats criss-crossing and no Water Safety Police? It would end in total chaos. The Water Safety Police is responsible for maintaining law and order on both the waterfront and in the lake from the surface to the bottom. Whoever wants to join the Water Police has to pass a diving course first.
At Bellerivestrasse 260 (Tiefenbrunnen), we will first see a film in German, then have a 2-hour guided tour including 2 boat trips and visiting the museum of diving, vehicles of pioneers, material for all safety measures in the water as well as the shipyard. Then we board a boat at Tiefenbrunnen and ride to Mythenquai, where a police officer will show us the sentry (organizing the shifts) as well as the operational headquarters. At the end of the tour, we are taken back by boat to Tiefenbrunnen, where we can go to a nearby restaurant to have a bite to eat or just a drink (optional).
A full programme this evening - and all this is free of charge for you !
Meeting point is tram stop Tiefenbrunnen at 18.40 h
(take tram 2 or 4 direction Tiefenbrunnen, terminus, or any train stopping at Tiefenbrunnen station)
The guided tour might either be in German or in English depending on the police officer on duty on May 11 (known before the registration deadline)
The maximum number of participants is 15 people, so please be in quick with your registration.
To take part, please register with Barbara either by SMS to 079 582 19 48 or by e-mail to merk.barbara@gmail.com by May 6. The Combox on the mobile phone CANNOT be used.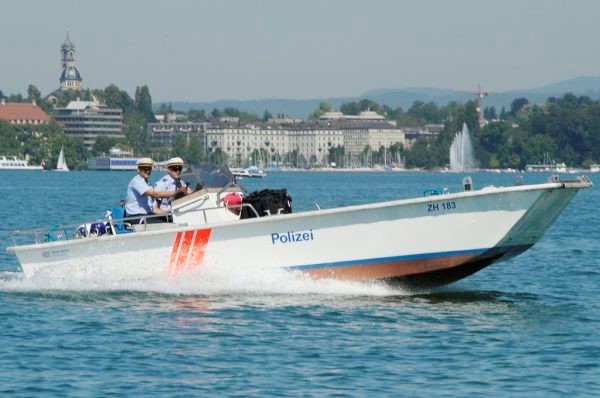 Email ESCZ Secretary (C) 2017 ESCZ